AuroIN Appeals to Understand the Metaverse Before You Regret It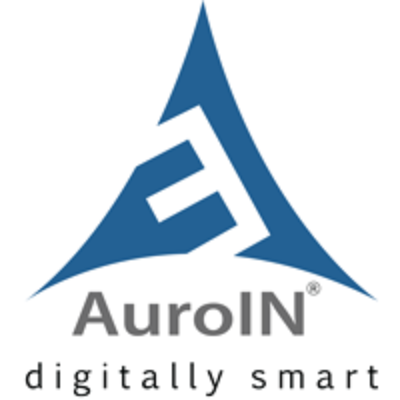 Now is the time to know about the next version of Internet
February 22, 2023 – New York City, NY – It is said that the internet will eventually transform into the metaverse. Yet, what precisely is the metaverse, and what will it develop into? Discover the information that companies need to know right away.
The metaverse has recently gained popularity and is expected to have disruptive effects in the near future. When Facebook changed its corporate name to Meta in October 2021 and declared plans to invest at least $10 billion in the idea that year, "Metaverse" became a practical reality. Along with Meta, other major technology players, including Google, Microsoft, Nvidia, and Qualcomm, are investing billions of dollars in the idea.
Concept explained
Imagine living in a virtual environment where billions of people can do all of their daily activities from the comfort of their sofas in the real world, including shopping, learning, and interacting with one another. The computer displays we use in our world to access the global information web have developed into doors into a tangible, three-dimensional virtual world that is like real life but better and more expansive. Animated characters, which are digital versions of ourselves, are free to move from one experience to another while retaining their identities and financial assets. So is it a catch-all phrase that includes both virtual reality and augmented reality?
What is metaverse?
The metaverse is the next incarnation of the internet. It can be described as an enhanced digital space where it is easy to switch between work, play, shopping, socializing, and creative endeavors without interruption. In terms of technology, a "metaverse" is a collaborative virtual realm that is shared by both augmented physical reality and digital reality. A metaverse is not device-specific; it is a virtual economy that operates independently. It is supported by digital money and non-fungible tokens (NFTs).
Metaverse-enabling technologies
Metaverses need a variety of technologies to operate because they are a cumulative innovation. The Internet of Things (IoT), 5G, augmented reality clouds, flexible work methods, head-mounted displays (HMDs), artificial intelligence (AI), and spatial computing are some of the trends that are contributing to this. In addition to these cutting-edge technologies, the metaverse will also require the support of software tools, apps, platforms, hardware, and user-generated content. Blockchain will verify value transfer, authenticity, and storage systems inside a metaverse; AR will allow for real-time interaction and the 3D representation of items; and VR will give consumers a subjective perception similar to that of the real universe.
3D reconstruction aids in the development of virtual spaces that are authentic and appear instinctive, resulting in the formation of a digital ecosystem that is nearly identical to the real world. Accurate models of artifacts, structures, and specific locations can be rendered using special 3D cameras. VR implementation needs expensive hardware like multi-modal screens and HMDs, whereas AR implementation only needs a camera-enabled device. Extended reality (XR) is a popular term for the AR+VR combo that metaverse technology is more likely to use. Integration of AI, machine learning, and IoT will provide essential features like infinite engagements and frictionless data connections.
A browser, a smartphone app, or a headset can be used to access the 3-D worlds that make up the Metaverse. Despite their geographical separation, people could interact and experience things in real time. The result will be a huge ecosystem of web applications.
The Metaverse's layers
The metaverse is made up of seven different layers, each of which affects a different part of the user experience:
Experience of the physical world digitally: As the physical universe is dematerialized in the digital realm, the constraints of physicality will disappear. People will have access to a variety of experiences that are currently unavailable because of the metaverse.
Discovery of new platforms: Customers can discover new platforms with the help of this layer, which includes app stores, search engines, and rating websites. This essential phase calls for the discovery of new technologies and communities.
Creating digital economy: Developers employ a variety of design tools and apps to build digital assets or experiences. Throughout the time, many platforms, including drag-and-drop applications, have developed simpler creative approaches.
Spatial and edge computing: It combines augmented reality, mixed reality, and virtual reality (AR). It has grown into a sizable technical field throughout time that enables people to engage with 3D settings for improved experiences.
Decentralization: There won't be a single entity in charge of the Metaverse due to decentralization. As the Metaverse grows, made possible by blockchain technology, scalable ecosystems will assist entrepreneurs in offering a wider variety of specialized digital goods.
Human interfacing: Human interfacing must be a part of the Metaverse's hardware layer. Any virtual environment can accept a person's physical form as a 3D, lifelike avatar.
Infrastructure: A component of the infrastructure layer is the technology that powers consumer electronics, connects them to the internet, and distributes content. The capacity of the Metaverse will be significantly increased over time by 5G networks. For immediate assistance, please visit auroin.com, or if you'd prefer to speak with a specialist, please call 315-533-1323 or send an email to sales@auroin.com.
About AuroIN: AuroIN is a full-service digital marketing agency in NYC that has been in business since 2000 and offers comprehensive support for its clients' digital marketing programs. The professionals at AuroIN are aware of the value of sound business practices as well as the complexity of cutting-edge digital technologies. From brand building, social media marketing, and local SEO to research and planning, AuroIN provides all types of digital marketing services.
Like Us: https://business.facebook.com/AuroIN
Subscribe Video: https://www.youtube.com/user/auroin
Retweet us: https://twitter.com/auroin
Contact Detail:
Company Name: AuroIN LLC
Contact Person: Media Relations
Email: Send Email
Address: 285 Fulton Street, Suite 8500
City: New York
State: NY – 10007
Country: United States
Website Url: https://auroin.com/contact/


Source: www.PRExhibition.com