The Brand New Quickship Lead Aprons Sold by Attenutech Are What You Need


11/08/2022 – Lutz, Florida: Attenutech is a company that takes great pride in their commitment to providing the best radiation protection in the industry. Their mission is to cater to those who work in high-risk surgical and Interventional procedure environments. Because of this great responsibility, Attenutech takes their customers' radiation protection seriously. Therefore, this is why Attenutech has a commitment to deliver the most protective and high-quality radiation protection on the market. In fact, one of the biggest segments they service is those in the dental field that need lead aprons. With X-Rays used frequently, dental professional customers find themselves looking for the best equipment to protect patients.
One of the most important pieces of equipment Attenutech can supply are Radiation Lead Aprons. You might ask what a lead apron is and why it is so important for professionals that work in radiation environments. In fact, a lead apron is a piece of medical protective clothing used to protect wearers from radiation exposure. The apron has a rubber and cloth material on the outside with a lead interior. Attenutech' s lead dental aprons are protective and comfortable. They offer 0.375mm Pb lead equivalency protection, high quality protection against radiation for both children and adults. They are also comfortable and offer chest, shoulder, neck, and thyroid protection for men and women.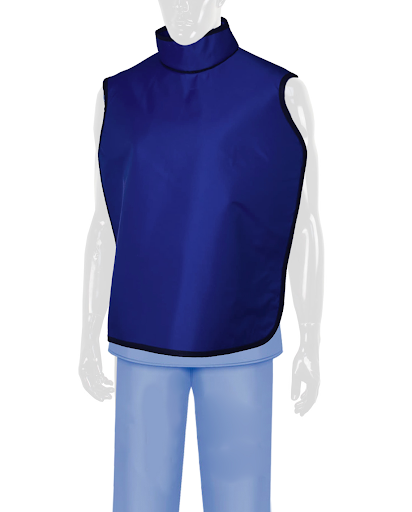 Many of these professionals need their aprons quickly, as old aprons wear out and the demand goes up due to an increase in patients over time. In fact, AttenuTech is constantly seeking to discover, and implement the best solutions for your protection, and safety in medical environments where radiation exposure is a concern. So, for patients and healthcare professionals that need lead aprons right away, the Attenutech Quickship aprons are the perfect option. They are a protection against radiation, for example during X-ray procedures. Also, as the name suggests, Quickship lead aprons by Attenutech quickly ship to the customer. They ship in only one working day!
These amazing Quickship aprons are available in a variety of models and with 0.50mm Pb lead equivalency. Attenutech always stands behind their products, and provides maximum reliability, through testing and documentation. They guarantee that other quickship lead aprons are free from defects, to deliver the highest performance in environments where medical fluoroscopy is critical to patient outcomes. One of the items in this new quickship collection is The QuickShip Lead Free Flexiback Frontal Apron. This apron comes with Velcro Closures and is a great comfortable lead apron to effectively reduce radiation exposure. Additionally, the Flexiback Frontal lead apron with Velcro closure covers the front of the body, from the shoulders to the thighs, offering great anterior torso protection.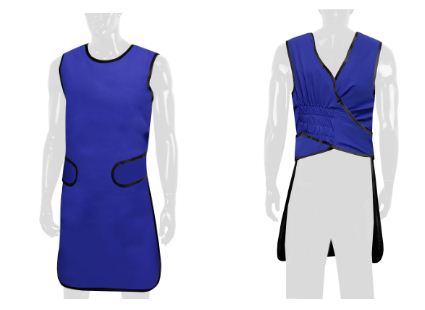 This lead apron provides flexible support in the back, with back straps to prevent slippage during procedures and, for extra protection and comfort, a back strap shoulder Velcro closure. Additionally, it has Velcro on both sides of the waist, which is used to provide a more secure fit by sticking it to the front of the body. The Flexiback Lead Free Frontal lead apron also features a patch pocket on the front and shoulder pads to ensure maximum comfort. We also offer the QuickShip Lightweight Lead Flexiback Frontal Apron with Velcro Closure in lightweight lead. It offers the same great style, shape, and protection in lightweight lead material.
Finally, Attenutech is now offering the Quickship Tie Front Lead Apron. It is made of Nylon and provides front protection of 0.5mmPb lead equivalency. This is equally perfect during medical, dental x-ray, and other radiation releasing procedures. This Tie Frontal lead apron is fastened to the body, with crisscross tie straps, crossing around the back of the apron and tied together at the front waist.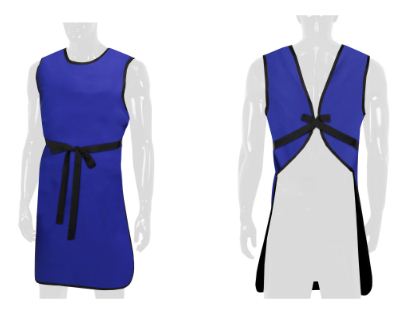 About Us: AttenuTech® provides radiation protection products for physicians, techs, nurses, and staff who utilize Fluoroscopy for imaging procedures. At AttenuTech®, we are dedicated to implementing the best radiation protection in high-risk surgical environments. With a manufacturing presence in the United States and Europe, we guarantee the highest quality of products and services in the radiation protection industry. We provide affordable and applicable solutions through state-of-the-art technologies and modern equipment. All AttenuTech® products are CE Certified, and manufactured with strict adherence to applicable laws, standards, and regulations, assuring the highest levels of protection, confidence, and quality.Contact Information:
Like us: https://www.facebook.com/attenutech/
Follow us: https://www.instagram.com/attenutech_radiationprotection
Retweet us: https://twitter.com/attenutech
Contact Detail:
Company Name: AttenuTech®
Contact Person: Ryan Phillips
Email: Send Email
Phone No: +1 813-909-8330, 1-800-757-2703
Address: 24008 State Road 54 Lutz
State: FL 33559
Country: United States
Website Url: https://www.attenutech.com/


Source: www.PRExhibition.com